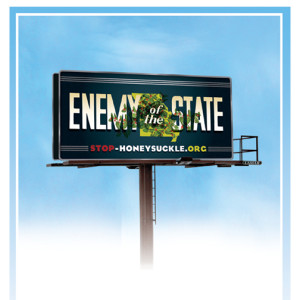 Bush honeysuckle is a serious threat to Missouri landowners.
Originally planted in urban areas, it is spreading to the Missouri countryside and strangling native plants and trees. This plant kills all other plants and wildflowers AND limits physical access to your property.
Please become familiar with this threat to our Missouri countryside and take action to stop it from reaching your property.  Preventing bush honeysuckle from infesting your farm or woodlands is one of the best investments a landowner can make.
To learn how to rid your land of this invasive bush honeysuckle, click here.